Dentist - Boston
333 Washington St Ste 341
Boston, MA 02108
617-523-5151

Find answers and other helpful dental topics in our digital library.
Posts for: November, 2013
By Downtown Dental Center
November 27, 2013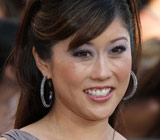 When Olympic figure skater Kristi Yamaguchi wanted to help her kids develop good oral health habits, the gold-medal-winner made good use of a family connection: Her father Jim Yamaguchi is a practicing dentist in the San Francisco Bay area who treats her entire brood. As she said in a recent interview, when she suspects the kids may be spending a little less effort on oral hygiene than they should, she playfully admonishes them: "You've got to brush your teeth better than that. Papa-san is going to know!"
Not all kids are lucky enough to have a grandpa who's a dentist — but every child can learn how to help take care of his or her oral health with age-appropriate techniques, plus plenty of parental guidance and encouragement. What's the best way to help your kids develop good oral hygiene routines? We're glad you asked!
Through babyhood and the toddler years, parents have the main responsibility for keeping kids' teeth clean. But as they begin to put away pacifiers and cease sucking thumbs — around ages 2 to 4 — children can also begin to help with their own oral hygiene routine. By then, kids will probably be used to the feel of gentle brushing, and may be eager to try it themselves.
A soft-bristled brush with a pea-sized dab of toothpaste is all they need to get started… along with a good dose of parental patience. Show them how to wiggle the brush back and forth from the gum line, and all around the upper and lower teeth, both in front and in back. At first, they will probably need plenty of help. But after the age of 6 or so, as their manual dexterity increases, so will their ability to get the job done.
You'll still have to check their work periodically — but you can also teach them how to do it on their own: Have your child run his or her tongue over the tooth surfaces. If they feel smooth and silky, they're probably clean too. If not… try, try again. This test is a good guideline to brushing effectiveness — but if you want to know for sure, use a temporary dye called a disclosing tablet (available at many drugstores) to reveal unseen buildups of plaque bacteria.
What else can you do to give your children the best chance at keeping a healthy mouth and sparkly teeth? Set a positive example! Make sure you (and your kids) eat a healthy diet, get moderate exercise, limit between-meal treats — and visit the dentist regularly. The encouragement you'll get after having a good dental checkup will make you feel like a gold medalist — even if the praise isn't coming from grandpa.
If you would like more information on how to help your child develop good oral health habits, please contact us or schedule an appointment for a consultation. You can also learn more about this topic by reading the Dear Doctor magazine articles "Dentistry & Oral Health For Children" and "How to Help Your Child Develop the Best Habits for Oral Health."
By Downtown Dental Center
November 12, 2013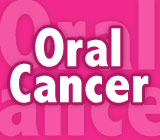 Like a shadowy figure hovering at the edge of the movie frame, cancer may be scariest when you can't see it clearly. That's why, instead of looking away, many people have chosen to take a proactive attitude toward the disease. They're learning about the benefits of prevention, early detection and treatment — and so can you. How much do you know about oral cancer? Here are five fast facts.
Oral cancer isn't just an older person's disease.
In the past, people over 40 years of age were the main population group in which oral cancer was found. But in recent years, a growing number of young people have also been diagnosed with the disease. The sexually transmitted Human Papilloma Virus (HPV16) is thought to be responsible for the increase in oral cancer among younger people.
Oral cancer can de deadly.
While it accounts for just 2-3% of all cancers, its survival rate is far lower than lots of cancers you've heard more about. Why? Because its symptoms can be hard to tell from more benign mouth sores, and isn't caught in the early stage often enough. When discovered in its later stages, the 5-year survival rate for this disease is just 58%.
There are several risk factors for oral cancer.
Moderate to heavy drinkers and users of tobacco products — whether smoked or smokeless — are at far greater risk than non-users. Chronic exposure to the sun, besides leading to skin cancer, is also clearly associated with cancers of the lip. And, because of HPV, the same risk factors for other sexually transmitted diseases apply to oral cancer as well. Genetic predisposition also plays a role, as it does in many other diseases.
Lifestyle choices can decrease the odds of getting oral cancer.
Obviously, giving up tobacco, moderating alcohol consumption and avoiding risky sexual behavior will mitigate these risk factors. But you can also lessen your chances of getting the disease by eating a healthy diet. Studies have shown that a high intake of fruits and vegetables is protective against oral cancer — and other cancers as well.
Early detection boosts the survival rate for oral cancer above 80%.
Yet the earliest symptoms of oral cancer are hard for many people to distinguish from common maladies like cold sores. What's the best way to detect it? Do something you should be doing anyway — get regular dental checkups! We're trained to find the signs of a potential problem via a quick, painless screening that can be done at your routine checkup. We can also schedule biopsies or other diagnostic tests if they're needed.
If you have concerns about oral cancer, please contact us or schedule an appointment for a consultation. You can learn more in the Dear Doctor magazine articles "Oral Cancer" and "Diet and Prevention of Oral Cancer."