Dentist - Boston
333 Washington St Ste 341
Boston, MA 02108
617-523-5151

Find answers and other helpful dental topics in our digital library.
Posts for: December, 2012
By Downtown Dental Center
December 29, 2012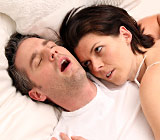 A good night's sleep...have you been getting them lately? While everyone knows that sleep is important, did you know that we all spend about one-third of our lives asleep? And did you know that when deprived of sleep, the negative impact is detrimental on both an individual as well as at the societal level? These important facts are just some of the reasons why there has been an increased interest in studying sleep, sleep loss and sleep disorders.
If you have issues with sleep, you might have a sleep disorder — an epidemic problem that impacts approximately 50 to 70 million people in the US alone. Obstructive Sleep Apnea ("a" – without; "pnea" – breath) (OSA) is a medical condition that occurs when your tongue collapses against the back of your throat causing a significant reduction in your intake of air or even total temporary blockage. If left untreated, OSA can lead to an irregular heartbeat, heart attacks, high blood pressure, and other forms of heart disease plus strokes and even impotence.
Please note that while your responses to the questions below do not equate to a diagnosis, sharing them with our office can be extremely beneficial in helping us properly evaluate and treat issues related to poor sleeping habits.
Do you weigh 15 pounds or more than the normal weight range for your height, sex and age?
If you are male, is your neck measurement 17 inches or more? Or if you are female, is it 16 inches or more?
Do sleep partners routinely tell you that you are a loud snorer and/or that during your sleep you choke, gasp for air or briefly stop breathing?
Do you often wake up still feeling tired after 8 or more hours of sleep?
Do you often find yourself falling asleep at work or home during periods when you should be awake?
Do you suffer from irritability, depression, loss of memory, poor judgment and/or concentration?
The first and most important step in treating sleep apnea is to obtain a proper diagnosis. Contact us today to schedule an appointment to discuss your questions about sleep apnea. We can assist in the diagnosis and treatment of sleeping disorder along with a physician trained in this area. And rest assured that we have many treatment options we can use to help you get a great night's sleep. To learn more about sleep apnea, continue reading the Dear Doctor magazine article "If You Snore, You Must Read More!"
By Downtown Dental Center
December 11, 2012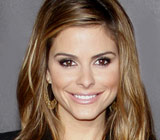 Maria Menounos, an independent filmmaker, actress, and co-host of daily entertainment news program Extra, learned at an early age about the importance of maintaining good general and dental health when her father, Constantinos, a Greek immigrant, was diagnosed with type 1 diabetes. As a result, her parents made sure the family consumed a diet filled with fresh fruits and vegetables, many of which they produced themselves. Maria and her family also consumed little-to-no junk food.
Menounos is still committed to helping those with diabetes. In fact, because she saw first hand the power of communication in the lives of diabetes patients and their families, Menounos is an avid ambassador for the American Diabetes Association.
Maria's experience with diabetes is one that she shares with millions of people worldwide. And if you or someone you care about is suffering from this disease, it's important to be aware of the connection between diabetes and oral health. Recent research has shown a link between two chronic inflammatory conditions: periodontal (gum) disease and diabetes. Evidence consistently reveals that diabetes is a risk factor for increased severity of periodontal disease and conversely, periodontitis is a risk factor for worsening blood glucose control in patients with diabetes and may also increase the risk of diabetic complications. Periodontal inflammation is also associated with an elevated systemic (general body) inflammatory state and an increased risk of major cardiovascular ("cardio" – heart; "vascular" – blood vessel) events such as heart attack, stroke, adverse pregnancy outcomes (e.g., low birth weight and preterm births) and altered blood sugar control in people with diabetes.
If you are interested in learning more about periodontal disease, you can continue reading the Dear Doctor magazine article "Diabetes & Periodontal Disease." Or, if you are diabetic and fear you may have periodontal disease, you can contact us today to schedule an appointment so that we can conduct a thorough examination. During this private consultation, we will also discuss any questions you have as well as what treatment options will be best for you. And to read the entire interview with Maria, please see the Dear Doctor magazine article "Maria Menounos."