Dentist - Boston
333 Washington St Ste 341
Boston, MA 02108
617-523-5151

Find answers and other helpful dental topics in our digital library.
Posts for: October, 2012
By Downtown Dental Center
October 22, 2012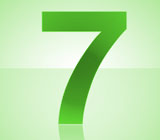 Periodontal (gum) disease can lead to serious infection and even loss of teeth; but it can easily be prevented. Here are seven things you can do to prevent gum disease — or stop it in its tracks if you already have it.
Understand the causes of gum disease. Diseases of periodontal (from the root words meaning "around" and "tooth") or gum tissues start with bacteria collecting on your teeth, in the areas where the teeth and gums meet. The bacteria, called plaque or biofilm, irritate the surrounding tissues and cause them to become inflamed and swollen, and to bleed easily on contact. This condition is called gingivitis.
Brush correctly and effectively. Brushing twice a day is not just to polish your teeth to pearly whiteness. An important reason to brush is to remove the daily coating of plaque from your teeth. At your next dental appointment, ask me or our staff to show you the most effective way to brush.
Floss every day. Daily flossing removes the plaque that settles in between your teeth, in places where your brush can't reach.
Have regular professional cleanings. Our hygienist will remove plaque that you missed by brushing and flossing. This plaque hardens into a material called calculus or tartar. In a professional cleaning your hygienist uses special tools to scrape these materials away. The hygienist also measures the distances between your gums and teeth to make sure that inflamed gums have not separated from the teeth, forming pockets in which the bacteria continue to grow.
Recognize the signs of developing gum disease. These signs include any of the following: gums that bleed easily when you brush or floss; bad breath; red or swollen gums; and sensitive teeth.
Stop smoking. If you haven't stopped smoking for your heart or lungs, here is another reason to quit. Smokers are more likely to develop periodontal disease than nonsmokers. Smoking masks the effects of gum disease, so smokers are less likely to notice the symptoms, allowing the disease to progress to a greater degree before they seek help.
See our office right away if your teeth become loose or your gums become red and swollen. If inflamed gum tissues do not heal, the disease continues to progress. The tissues that attach your teeth to your bone, called ligaments, are lost as pockets deepen as the infection advances. Your gums may also become red, swollen, and painful. As the infection gets worse it eats away the bone around your teeth, causing the teeth to loosen and fall out.
So start with prevention and stop periodontal disease in its early stages.
Contact us today to schedule an appointment to discuss your questions about gum disease. You can also learn more by reading the Dear Doctor magazine article "Warning Signs of Periodontal (Gum) Disease."
By Downtown Dental Center
October 12, 2012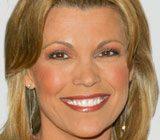 Here's an interesting tidbit of information on Wheel of Fortune host Vanna White: like many people, she grinds her teeth at night. In a detailed interview with Dear Doctor magazine, Vanna explained how she had to replace a filling in a back tooth several times because of her grinding habit. Eventually, she had her dentist make her a nightguard to protect her famous smile.
"I really try to sleep with it every night," Vanna told the magazine. "I try to keep it on my nightstand so when I go to bed, I remember to put it in. Or I will put it by my toothbrush so I can put it in after brushing my teeth at night."
The habit of teeth grinding or clenching is often associated with stress and/or sleep deprivation. It is referred to as "parafunctional" ("para" – outside, "function" – normal), meaning it can generate biting forces well outside the normal range — perhaps 10 times normal. This excessive force can affect many areas of the oral system. Teeth may become worn, chipped or loose; jaw joints or muscles can go into spasm; and some grinders (or "bruxers" as they are also called) may even experience discomfort of the head, ears, neck or back. Many times, a person with a grinding habit does not become aware of it until it is pointed out by a sleep partner or dental professional.
Like Vanna White's dentist, we often recommend a nightguard to those with nocturnal bruxing habits. It is made of a very thin, wear-resistant plastic that fits over the biting surfaces of the upper teeth only. The lower teeth are then free to glide or skate over the guard, which prevents them from biting into the upper teeth. Some people wear their guards during the day if they tend to clench their teeth when under stress.
If you are concerned about teeth grinding or interested in learning more about nightguards, please contact us today to schedule an appointment for a consultation. If you would like to read Dear Doctor's entire interview with Vanna White, please see "Vanna White." Dear Doctor also has more on "Stress & Tooth Habits."